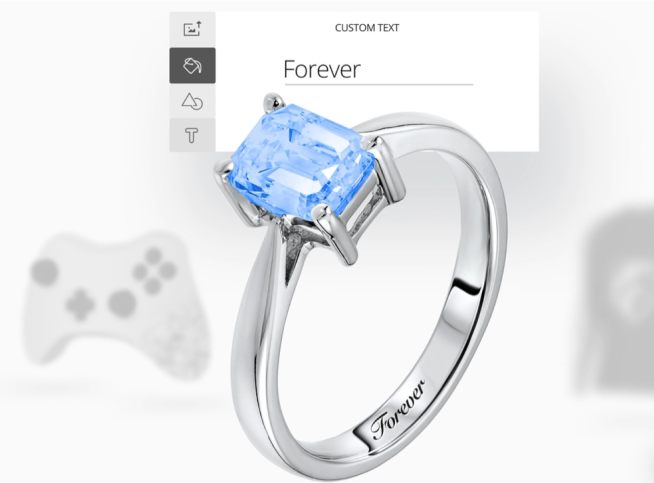 Your best choice for eCommerce personalization. The dream customization team.
Sell more with incredible visual customer experiences
Request a Demo
What It Does?
The Doogma Designer™ was developed and evolves daily, with our state of the art and patented technology. Reviving the eCommerce personalization and online shopping experience with the simple touch and click functions for any feature changes on any device, The Doogma Designer™ is the highest quality customizer on the market, offered at competitive prices with flexible packages. Online shopping transcending limits. That's us.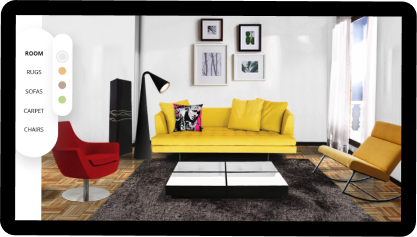 Use The Ecommerce Personalization Designer Anywhere
Shopping on-the-go or surfing the web over a cup o' Joe at the office, any consumer's online shopping experience is reinvented and captivates users with endless feature possibilities using the The Doogma Designer™. We believe that any product can be made your own anywhere, anytime. There's nothing shoppers love more than your brand and their own touch to get the exact product they want. Give it to them.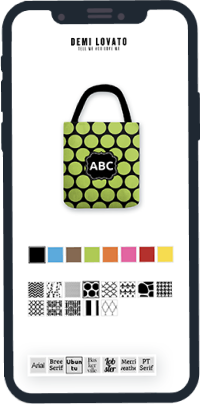 Versatile and Robust
The Doogma Designer™ has that magic touch to make your customers walk away dazzled at their point of purchase. Our R&D team can make any wish, big or small, come to life. We give eCommerce shoppers a whole new experience, allowing them to design-their-own anything. From the glitzy glam of Swarovski crystals on a wedding gown, to the sexy, roaring rims of the latest Harley, we make can create the customizer for your needs and most magical wishes.
Our Crew – Your Customizer
The dream customization team - Your best choice for ecommerce personalization.
Dan Ostroff

CEO and Founder

Doogma's Chief Executive Officer and Founder, Dan Ostroff, is our customization visionary, with all of the company corporate roots planted by this experienced customization gardener. Dan's passion for user experience and developing the Doogma Designer™ sprouts from a deep knowledge and understanding of online user engagement to boost ROI via interactive & stimulating user experiences with customization. A knowledgeable Marketer and Corporate Executive, Dan spearheads the Doogma team with over 20 years of experience, motivation, and drive, wheeling his way around the world on rollerblades when travelling to fascinating places on business and vacation. Decision makers and site owners, feel free to reach out to Dan about developing your site's Doogma Designer™.

Lena Trakhtenberg

Creative Director

Lena, the Queen of Design and Aesthetics for your Doogma Designer™, brings her knowledge and experience to the Doogma crew with a degree in Textile and Graphic Design. Her sharp eye realizes your dream customization features within the customizers, successfully stimulating your shoppers senses. This diva of design believes anything is possible – other than staying away from sweets and treats. Lena's love for the sea and wild flowers is not related to her affection for YouTube tutorials and raccoon videos. Not a morning person but full of sunshine, Lena loves the challenge of designing everything from wedding gowns to raging Harley customizers. Lena is your go-to girl to get the look & feel you want for your Doogma Designer™.

Ronnie Ahmed

Customer Success & Special Projects

Ronnie brings his passion for snooker all the way into his everyday life and to making sure that every Doogma client project is successful. It starts with building a strategy then setting up the shot, making sure that after the white ball hits the colored ball it goes straight into the pocket and sets the table for the next shot. His favorite player and alter ego is Ronnie O'Sullivan. With more than seven years' experience in customer success and business operations, Ronnie's goal is to ensure customer satisfaction and success in every interaction.

Isaac brings vast knowledge of user experience and design after working many years in online retail. He helped multiple companies and entrepreneurs worldwide to turn ideas into reality and shaped hundreds of shopping experiences used by millions of users. Isaac is a guitar player, snowboarder and an exotic fruit hunter.
Create a Basketball Team Uniform Using our Artificial Intelligence Powered Solution
Start by picking your team colors then click on the button below to take you to see some great looking designs