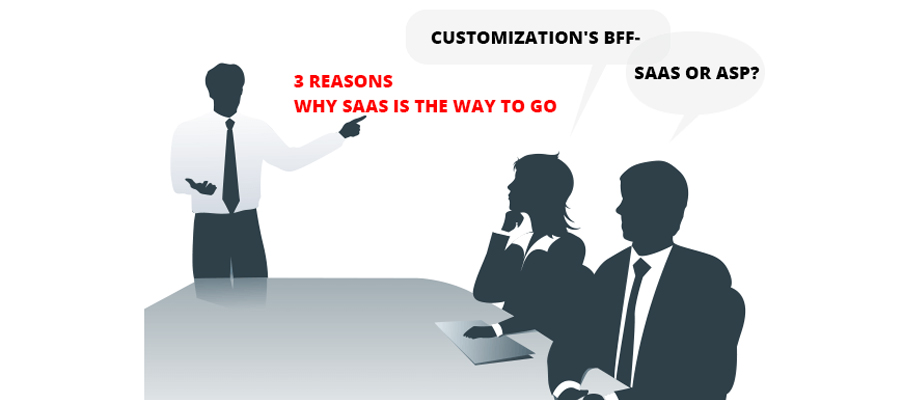 Nobody wants to get stuck with a slow, stuttering user experience, a big hole in their pocket and a lot of wasted time…
It's always a challenge to choose the right platform when implementing a new feature or service on your website. And with customization, the question becomes a dual between two players: ASP and SaaS.
How should you choose between them?
Well, it really comes down to 3 parameters: time, money and flexibility. The option that covers all 3 aspects, is probably your best suited solution for customization purposes.
To speak to someone about customization click here.
So let's have ourselves a small dual and let the 'better man win'-
Time to Market
In today's market, every second that goes by while waiting for your new infrastructure to implement and start delivering its value, is a waste of money, man power, and competitive advantage.
And so from the moment you've decided on implementing customization as a part of your brand strategy, you need it to be installed, configured and ready to go as quickly as possible.
As opposed to the traditional model, with SaaS you can do that- the application is already installed and configured, and all you have to do is provision the server in cloud.
Total Cost of Ownership
Aside from the obvious cut in man power costs, SaaS offers lower costs in hardware and software license as well, since it usually resides in a shared or multitenant environment. Not only that, but SaaS also reduces maintenance costs when the environment is split among the users because the provider owns the environment.
Change Management
Upgrading and supporting the ASP model is better than it was before, and yet it remains an individualized configuration, which means every software upgrade or any daily support requires individual attention and human involvement. With SaaS, the system is easily monitored, automatically upgraded and updated, leaving dramatically less need for troubleshooting.
This saves customers from having to download or install upgrades, as well as from adding hardware, software, or bandwidth as the user base grows.
The 'Better Man'
When it comes to these vital 3 parameters, SaaS wins the cake, while the traditional model just doesn't seem to keep up with today's newer version of software applications.
So if you want to enjoy the benefits customization has to offer, you need it-
Quickly and seamlessly implemented to leverage the competitive advantage

To be as cost efficient as possible

To be a fun, seamless UX, with minimum customer running-around required
In other words-
SaaS + Customization = Best Friends Forever.
To speak to someone about customization click here.