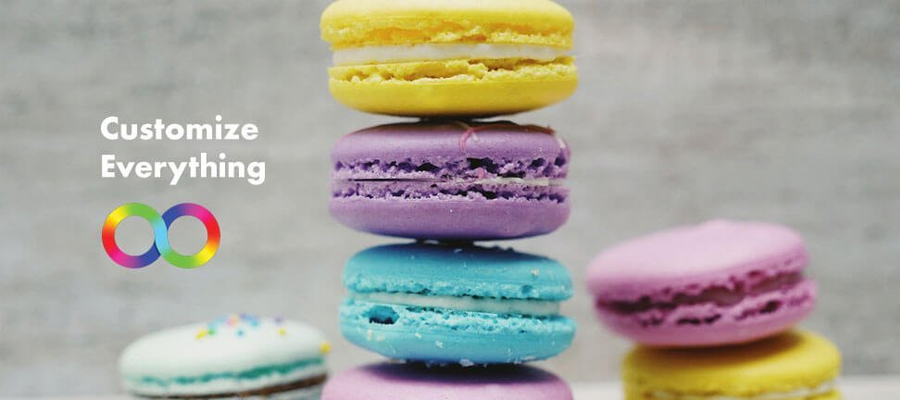 Global personalized gifts will be an industry worth $31.63 billion in 2021, up from $20.46 billion last year. What's remarkable about that is that personalized gifts represent just one tiny corner of the greater customization movement.
How big is the whole industry? So big that it's impossible to tell, other than the fact that it's growing. David Sloan, product management and strategy consultant, wrote, "What's important to realize is that customization will permeate ALL reaches of the larger retail market…. So, how large is the mass customization market? Well, how large is the retail market? The online shopping market? The manufacturing industry?"
That can sound excessive until you start taking note of all the applications of customization and personalization happening all around you.
Consider:
Winning By Design
After years of research, global consulting giant Bain & Co. found five rules common to all successful customization initiatives:
Clearly define your goals before you start. – Is the point to better to engage with customers, expand your brand advocacy, profitability? Longchamp's self-design options for their Le Pliage tote bag are all about the brand, while the design-your-own Insulight jackets by Wild Things are a pure profit play.

Decide early how much is too much. – Personalization normally applies just to adding the ability to engrave names or messages. Customization can range from offering various components assembled in various ways, all the way up to full customer collaboration on the design. For companies that still work with standard inventories, it makes more sense to allow a very limited set of choices to modify standard product lines.

Make it easier for customers with easy design templates – Too much freedom puts excessive cognitive load on the buyer, discouraging their involvement. People need a prompt, not a blank canvas. Best practices suggest limiting the number options to 3-5. If the customization process needs to be more complicated, nest the choices.

Designs should be fun and returns should be simple – Online purchasing can only be successful if customers know they can return what doesn't work to a physical location or ship it back within a reasonable trial period. Demand for customization drops sharply if customers are afraid of getting stuck with a one-of-a-kind item they can't get rid of easily. In fact, return rates for customized items are lower than those for standard purchases, but the fear remains.

It doesn't end at checkout. Sharing is a critical component in perceived value. A good example is how North Face uses social channels to display customer-generated designs of their jackets. Similarly, Jeld-Wen invites customers to collaborate on customized door designs in real-time.
Visualization and Personalization For Every Kind of Product
The Doogma Designer™ utilizes Doogma's patented technology to enable sellers to rapidly deploy product customization and personalization options with the best-in-class user experience. No matter what kinds of products you sell, the Doogma team will be able to leverage its powerful software and extensive experience to your advantage. The Gallery at https://www.doogma.com/gallery/ displays a very wide range of visualization, customization and personalization solutions deployed by Doogma.
Contact Doogma to see how we can help you realize your custom product designer needs for your online products. Visit Doogma.com or call 312-270-0700.