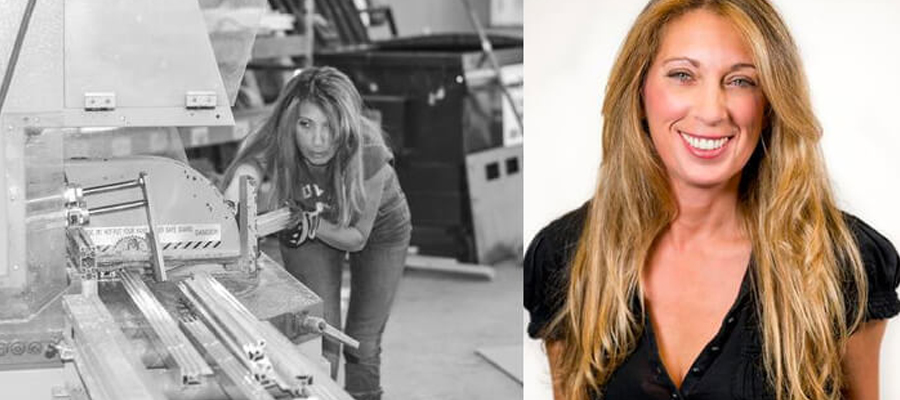 Modify Furniture has one ambition: to help people furnish their spaces with contemporary, versatile pieces that they can design themselves.
Marci Klein founded the company. She was born and raised in New York. She spent more than 20 years working in pediatrics after graduating from medical school from NYU.
Her true passion surfaced later. Marci wanted to provide a way for individuals and families alike to create furniture that is versatile, durable, and customizable to fit their own visions. She began creating her own furniture designs in her college dorm room. Technology finally caught up with her vision and she imagined a platform that could be used by anyone interested in personalized sustainable furniture and accessories for the home.
Today, that idea is now in action and gives those seeking custom renovation options an entirely new opportunity to do so regardless of their own professional design experience. However, the road was not without bumps.
Offering her customers a simple and interactive tool to help them design their furniture pieces was not easy. Most custom built "visualizer tools", the software that drives the do-it-yourself experience, were either out of her budget, or didn't offer the quality and functionality that was required.
"The first developer we worked with never came through in the end; costing us a good chunk of money and time. I believe we failed with our first developer because of a combination of factors," says Marci Klein. "Firstly, we were not experienced in the world of web development and didn't ask all of the right questions. On the developers' end, communication was not as forthcoming as we expected. There was not complete transparency when it came to setbacks. Frankly, they just couldn't do it in the end. "
That initial technology failure did not stop Marci or her vision for Modify Furniture. Marci started hunting for a company that specializes in web-based custom designers. The company she found was Doogma.
"Doogma was great to work with from the first phone call. The level of detailed questions they asked gave us confidence that they understood our product and how we wanted our designer to function. We had already developed a Shopify website, something Doogma had not yet worked with. They were very transparent about this and offered us a protected plan, in case it proved not feasible. They gave us frequent and detailed feedback along the way and always kept us in the loop," says Klein.
The designer Doogma implemented for Modify Furniture offers their online customers a simple, effective and fun way to design their own furniture.
Then contact Doogma to see how we can help you realize your custom designer needs for your online products. Visit Doogma.com or call 312-270-0700.