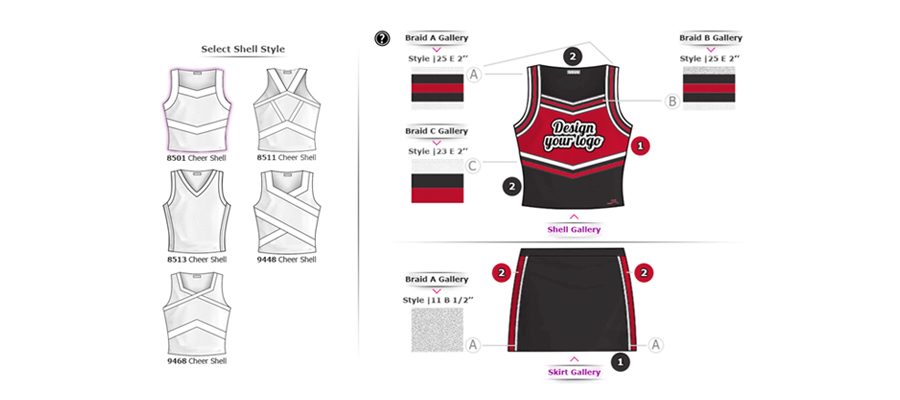 Increase Sales with the "Next Generation" Uniform Builders
Uniform manufacturers are well aware of the challenge in responding to customer's constantly changing needs. As a result, many large and mid-size manufacturers, from Nike and Adidas to Motionwear, are implementing sophisticated uniform builders as well as updating existing ones.
What do these uniform builders offer that make for such a superior customer experience?
A few of the most significant advantages include:
Easy-to-design experience

Simple integration with other order systems

Sharing of designs among each individual involved in the buying process

No more reliance on sales representatives

Quick response time not offered by lower-priced competitors
Let me share with you an experience from one of our own customers and how we were able to meet their needs.
Motionwear, a leading custom cheer apparel brand, sought a solution for customizing cheerleading uniforms. We were able to integrate a powerful online solution that empowered their salespeople and clients to create fabulous and endless matching color combinations for shells and skirts
To speak to someone about customization click here.