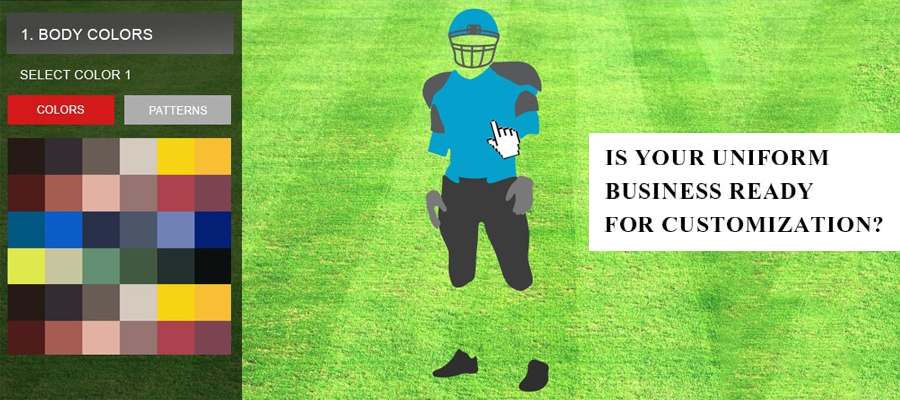 Top Five Signs Your Business is Ready for a Uniform Builder
Many in the uniform manufacturing industry are well aware that easy-to-use designer experiences and the ability to adapt quickly to trends is the only way to maintain their competitive edge. Not only will a uniform builder give them this advantage; it will also increase sales.
But how does a business know if it's really ready for customization?
Here are the top 5 signs your uniform manufacturing business is ready to take it to the next level:
You have a computer literate audience, mainly millennials (age 19-38). They should be pretty comfortable with buying items online and using social media in general.
Your store is already online. If your audience isn't already buying your merchandise online, you'll need to get an online store up and running. Only then can you add customization.
You have a customizable product. The uniform industry is perfect for this. Those custom fonts, styles, and colors? Every detail can be easily customized with a product configurator in real-time.
You're thinking of doing more marketing with social media. One of the key components of customization is its interactivity and user-generated content. Your end-users and their sports teams will easily provide you with lots of great content and images you need on Instagram, Whatsapp and Pinterest.
You hired offshore to develop your customizer. And it didn't work out. Outsourcing is a gamble. If you're ready to try again, and you don't want your IT team loaded down with more responsibilities, it's time to consider a product configurator.
To speak to someone about customization click here.