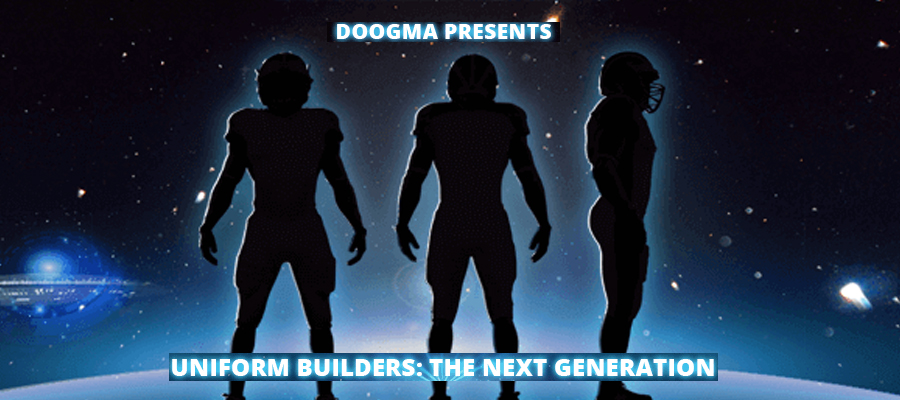 According to the North American Association of Uniform Manufacturers and Distributions (NAUMD), which serves over 500 manufacturers and distributors in the business of image apparel and uniforms, a huge opportunity awaits those who are able to understand the complexity of the business and also meet the needs of their customers. In seeking to address these needs, both large and mid-size manufacturers – from Nike and Adidas to Athletic East – are implementing sophisticated uniform builders as well as updating existing ones. Although the most popular solutions are basketball uniform builders and baseball uniform builders, these solutions include the entire range of team sports: basketball, baseball, soccer, track and field, wrestling, rugby, tennis and lacrosse.
What is it about the newest uniform builder technologies that gives manufacturers the ability to excel in responding to their customer needs?
A Quick Response to Evolving User Demands
The answer lies in a combination of various shifts in both user demands and behavior combined with access to improved technologies.
First and foremost, these uniform builders are now giving users the ability to share designs among each individual involved in the buying process, whether it be the coach, team manager, senior managers and marketing professionals. In the past, buyers relied completely on sales representatives to understand their needs. The process of producing a suitable mockup, a process which used to take several weeks of back-and-forth, has been reduced to a few days or even a few hours with technologies that have matured and now offer easy-to-use design experiences for all stakeholders.
Secondly, as a result of these these easy-to-use design experiences, more opportunities are created for local vendors to retain their competitive edge. A USA-based manufacturer's ability to offer a high quality product with the capability to easily modify designs − whether it be simply updating the team colors, adding a high-quality logo, or keeping up with the latest fashion trends to provide the exact result the buyer envisions − enables an extremely quick response time to customer demands. This quick response time is not necessarily offered by their low-priced Asian competitors.
A Streamlined Approach that Increases Sales
An additional shift that has contributed to the success of uniform builders has been its ability to easily integrate with order systems. This streamlined approach allows for complex purchase orders of entire teams which include both home and away jerseys, for example. In addition, the ability to apply saved designs and logos encourages customers to upsell products such as gym bags and other personalized gear. Combining this with the increased ease of adapting to the latest seasonal fashions as well as the shorter time it now takes to produce mockups, uniform manufacturers are seeing larger orders come in with shorter sales cycles. Uniform builders enable customers to offer wider customization options and target new markets, as well as upsell more products to existing customers, increasing the average order size – all of which contribute to increased sales.
An Easy-to-Use Design Experience
Let me share with you two examples of sports uniform vendors with specific customization requirements and how we were able to meet their needs.
The first, a leading cheerleading uniform company, needed advanced customization capabilities for its uniform requirements. These requirements included mix-and-match multiple shell and skirt styles, with each of these styles requiring additional configuration that includes the ability to select from multiple braid styles and coloring. The cheerleading company also wanted easy-to-use custom fonts with highlighted lettering, including special effects such as arching letters. We were able to satisfy this customer's requirements, at the same time providing a very easy-to-use design experience. The entire experience was completed within a few short months – enabling the client to go live before the sports season.
To speak to someone about customization click here.
The last example, Athletics East, were seeking a solution for customizing sublimated running uniforms. Sublimated products in general provide a better opportunity for individual customization, as opposed to screen printing, which often demands a minimum order. The customer also desired a solution that would help to complement their printed and online catalogs. We were able to integrate a powerful online solution for them that empowered their salespeople to create fabulous and endless matching color combinations for singlets and shorts uniforms.
No More Just Nice to Have
The ability to cater to customer needs on a seasonal basis, and even different requirements for each order, is no longer simply nice to have, but a necessity for uniform manufacturers. Uniform builders are a tried and tested solution for adapting to these changing user demands and behaviors.
To speak to someone about customization click here.